Security, Privacy & Patient Data for Digital Health + Founder Networking
Please note this is a ticketed event. Please kindly buy your ticket prior to the event as only a few tickets will be available at the door.
Hello Health Tech Sydney,
As the first event of the year, Health Tech Sydney will be tackling a very current and important topic within Health and IT – 'Security, Privacy and Patient Data for Digital Health'.
We will discuss the frameworks for building digital products that manage patient data and the privacy and security concerns that need to be addressed. We have two great speakers on this topic!
Event Itinerary
5:30pm – Registration
6:20pm – Opening
6:30pm – Vanessa Halter – Privacy and confidentiality
7:10pm – Gilbert Verdian – Securing the Digital Health system
7:40pm – Founder Networking
8:20pm – Close and Drinks
Snacks and drinks will be provided.
Vanessa Halter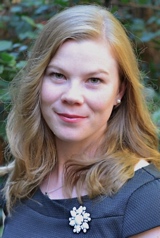 Vanessa Halter is an advisor on privacy and eHealth compliance. She currently works with NEHTA (the National eHealth Transition Authority) and has been involved in the design and implementation of a number of national eHealth products.  Vanessa provides advice to stakeholders in the healthcare industry in relation to privacy, digital health legislation and policy. She also identifies issues and solutions to manage medico-legal impacts on eHealth uptake. In her role at NEHTA, she is responsible for delivering NEHTA's corporate privacy programme, which includes compliance, training and awareness. Vanessa became interested in health IT and privacy when working in corporate law, and specialised in advising Australian and international organisations on best privacy practice. She also has regulatory experience having undertaken privacy investigations for the Australian Privacy Commissioner.
Vanessa will be presenting on the following areas:
Privacy and confidentiality risks of collecting and sharing health information electronically.
The business case for privacy.
Opportunities to embed privacy into process and policy design and the implications of cross-border disclosure.
Gilbert Verdian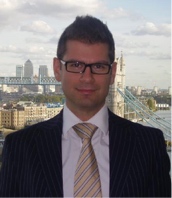 Gilbert is the Chief Information Security Officer for eHealth NSW, responsible for Cybersecurity at NSW Health, an entity with over 150,000 employees and more than 9 million patients. Previously he held similar roles in the UK Government at Downing St, HM Treasury, Cabinet Office and Ministry of Justice. Gilbert also chairs the NSW Government's Security Council, which is responsible for the State's security strategy, and Digital Information Security Policy (DISP) across 163 agencies. Gilbert holds a Bachelor of Business and MBA from the University of Technology Sydney.
Gilbert will be presenting on the following areas:
Securing a digital Health system,
Governance approaches to cybersecurity,
Big Data and security and a privacy and Security Assurance Framework.
Please note, our speakers present their view of best practice and trends in the industry, but not as representatives of their employers.
The second half of this event will involve a "Founder Networking" session. If you are looking to create a team for your idea, or are interested in developing a product, mentoring and getting involved in general – please come along and tell us about your idea. Please email hello@healthtechsydney.com.au with your idea if you are interested in pitching.
Best Regards,
Team HealthTech Sydney